Guitar | Bass | Ukulele | Music Theory Instruction
Jerry Jennings 916-549-0387
Jerry Jennings is now offering Guitar, Bass, Ukulele, & Music Theory Instruction
Tague Music (Citrus Heights – corner of Greenback & Fair Oaks)
El Dorado Hills Music (El Dorado Hills – Corner of Green Valley & Francisco)
Music Lesson Information | Citrus Heights & El Dorado Hills, CA
AGE : I remember the Beatles first album
LEVELS TAUGHT : Beginner through Pro
AGES TAUGHT : Any
SKILLS TAUGHT : Rhythm Playing, Lead Playing, Theory
STYLES TAUGHT : Rock, Jazz, Blues, Country
INSTRUMENTS TAUGHT : Guitar, Bass, Ukulele, or Just Theory
DAYS I TEACH : Tuesday & Wednesday – Citrus Heights  |  Monday & Friday – El Dorado Hills Music
INFLUENCES : See Below
EDUCATION : AA degree – American River College; Completed Additional Composing Courses at Sacramento State University.
JERRY'S INSTRUCTIONAL BOOKS/CDs/DVDs/Online Audio & Video:
Triad Magic – A Introductory Guitar Chord Theory (Book/Online Video)
The Guitarist's Link to Sight Reading (Book/CD)
The Bassist's Link to Sight Reading (Book/CD)
The Drummer's Link to Sight Reading (Book/Online Audio)
Classic Rock Rudiments for Lead Guitar (Book/DVD)
Guitar 1- Start Out Jammin! (Book/Online Video)
Beginner Guitar Package – 32 Week Beginner Guitar Curriculum (Study Guide, Books, Videos, Flash Cards, & Posters)
JERRY JENNINGS BAND – CD's (Available at CD Baby)
The Good Part of a Pencil (CD) 1993 Pet Baja Records
Signs of Humanity (CD) 2002 Pet Baja Records
Shortcut to the Center (CD) 2006 Pet Baja Records (Produced by Ronnie Montrose)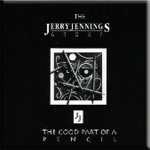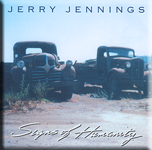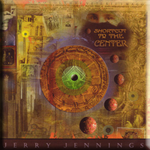 BACKGROUND : In the 80s, I traveled the throughout the US and abroad, playing in various projects. Though out the 90s I focused on my solo project, as well as producing and engineering others. I also taught for four years with Vic Trigger from MI, in a live playing workshop called GAC (Guitar Activity Center), where I eventually had the job of writing all the curriculum. And I've taught at Northridge since about 1988. Occasionally I run live playing workshops here at Northridge, similar to GAC.
Here are a list of some of my main influences, in chronological order :
The Beatles
Grand Funk Railroad
Led Zeppelin
Hendrix
Deep Purple
Cream
Humble Pie
Johhny Winter
John McLaughlin
Lynard Skynard
Marshall Tucker
Todd Rundgren
Pink Floyd (up through Dark Side of the Moon)
Sons of Champlin
Frank Zappa
Traffic
Jeff Beck
Journey (up through their first album with Steve Perry)
Weather Report
Yes (anything without Steve Howe is not Yes)
Wishbone Ash
Earth Wind and Fire
Kansas (radio Kansas is not Kansas, nor is anything without Kerry Livgren)
Steely Dan
Lee Ritenour
Dixie Dregs
Larry Carlton
Sting
Robben Ford
Scott Henderson
Uncle Rainbow
Frank Gambale