Homeschool
Independent & Charter Homeschoolers Welcome!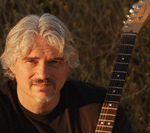 Jerry Jennings is Vendor Approved for Sacramento & Placer Counties.
Jerry Jennings 916-549-0387
jerry@jerryjenningsmusic.com
jenningspublishing.com
Jerry Jennings in now offering Guitar, Bass, Ukulele, & Music Theory instruction in Citrus Heights & El Dorado Hills, CA
Click Here for More Info – Citrus Heights | El Droado Hills – Guitar, Ukulele, Bass, Music Theroy Lessons
---

Thanks to a friend, we now are able to process credit cards using our handy dandy "Square". This will be totally cool at our Modesto Homeschool Convention on the 25th and 26th of this month. Valley Home Educators Convention is a great place to get hip on all the new curriculum out there. Jennings...
---
« Newer Entries